You are here:
Home
/
Mistakes
Posts
https://serranosetty.com/wp-content/uploads/2018/08/logo-08-09-2018.png
0
0
Myrna Serrano Setty
https://serranosetty.com/wp-content/uploads/2018/08/logo-08-09-2018.png
Myrna Serrano Setty
2019-03-05 22:24:36
2019-03-05 22:34:55
A Guide to Updating Your Estate Plan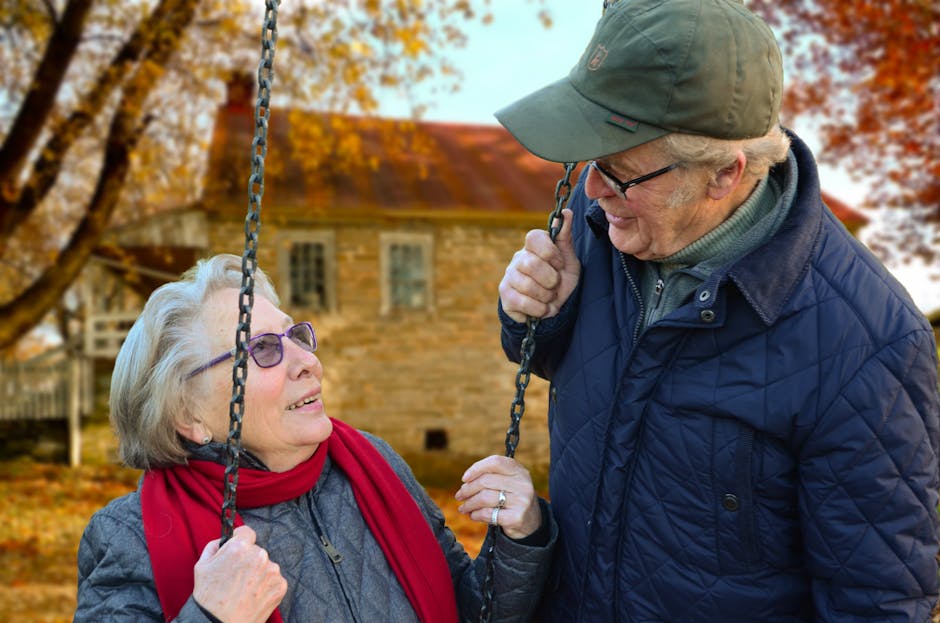 It's no secret that many of us put off estate planning. But once you or your parents reach senior status, you really can't afford to put it off any longer. Unfortunately, without proper planning, seniors can lose everything, even if they have family to look after them. Having a will isn't enough.
More and more, the media is highlighting stories of seniors being taken advantage of, and even being targeted by unscrupulous professional guardians. The New Yorker  recently published an article about many seniors in Nevada that were targeted by professional guardians, had their rights and property stripped away, and were isolated from their own families.
While planning for your incapacity and death can be scary, it's even scarier to think of all the horrible things that can happen to your family if don't have the right planning in place.
Here are a some of the most common mistakes that seniors make:
Mistake #1: Not creating advance medical directives
In your senior years, health care matters become much more relevant and urgent. At this age, you can no longer afford to put off important decisions related to your medical needs. How do you want your medical care handled if you become incapacitated and can't communicate your wishes? And at the end of life, how do you want your medical care handled? You can address both of these situations with a Designation of Health Care Surrogate and a Living Will.
With the Designation of Health Care Surrogate, you appoint a health care decisionmaker that can step in for you when you can't make your own health care decisions. With the Living Will, you provide guidelines for what medical care you want or don't want at the end of your life. You can even include other instructions, such as who can visit you.
Mistake #2: Relying only on a will
Many people mistakenly believe that a will is the only estate planning tool they need. While wills are definitely one key aspect of estate planning, they come with some serious limitations:
● Wills require your family to go through probate, which is open to the public, can be time consuming and expensive.
● Wills don't offer you any protection if you become incapacitated and unable to make legal and financial decisions.
● Wills don't cover jointly owned assets or those with beneficiary designations, such as life insurance policies.
● Wills don't shield assets from your creditors or those of your heirs.
● Wills don't provide protections or guidance for when and how your heirs take control of their inheritance.
Mistake #3: Not keeping your plan current
Far too often people prepare a will or trust when they're young, put it into a drawer, and forget about it. But your estate plan is worthless if you don't regularly update it when your assets, family situation, and/or the laws change.
We recommend you review your plan at least every three years to make sure it's up to date and immediately amend it following events like divorce, deaths, births, and inheritances. And if you have a trust in place, you need to make sure that you're using it properly. Many people who have trusts aren't using them effectively, leaving their property vulnerable to probate or mismanagement.
Mistake #4: Not pre-planning funeral arrangements
Although most people don't want to think about their own funerals, pre-planning these services is a key facet of estate planning, especially for seniors. By taking care of your funeral arrangements ahead of time, you not only eliminate the burden and expense for your family, you're able to make your memorial ceremony more meaningful, as well.
In addition to basic wishes, such as whether you prefer to be buried or cremated, you can choose what kind of memorial service you want—simple, elaborate, or maybe none at all. Are there songs you want played? Prayers or poems recited? Do you have a specific burial plot or a spot where you want your ashes scattered?
Pre-planning these things can help relieve significant stress and sadness for your family, while also ensuring your memory is honored exactly how you want. It's important that you take care of your estate planning immediately and avoid these common mistakes. Our firm can walk you step-by-step through the process, ensuring that you have everything in place to protect yourself, your assets, and your family.
This article is a service of attorney Myrna Serrano Setty. Myrna doesn't just draft documents, she helps her clients make informed and empowered decisions about life and death, for themselves and the people they love. Contact Myrna today at (813) 514-2946.
https://serranosetty.com/wp-content/uploads/2018/08/logo-08-09-2018.png
0
0
admin
https://serranosetty.com/wp-content/uploads/2018/08/logo-08-09-2018.png
admin
2018-04-30 00:00:00
2018-09-28 18:34:41
Estate Planning Mistakes Seniors (Including You or Your Parents) Can't Afford to Make
If you don't have a Will, the State of Florida has one for you. And you may not like it! It is called intestate succession and the consequences are serious. This is an example.
Last Will and Testament of Paul Procrastinator
I, Paul Procrastinator, a resident of Tampa, Florida, am using the default settings set by my home state of Florida.
Article One: My family consists of my Second Wife and my children from my first marriage. Some of my children are minors and some are grown up with their own families.
Article Two: I direct the Probate Judge to appoint anyone of his or her choosing to administer all property in my name and distribute it under the terms of this Will.
Article Three: I direct that the Administrator pay all my debts, including taxes, probate fees, administrative fees, and attorney's fees.
Article Four: I leave one-half of my home to my Second Wife and one-half to my children from my first marriage. But my Second Wife can decide if she wants to use the home for her lifetime, and then the home goes to my children after she dies. She only gets 6 months after my death to decide.
Article Five: I leave one-half of my cash to my Second Wife and one-half to my children from my first marriage.  If any of my children are minors, their share will be held by a Guardian. The guardian may be anyone of the Probate Judge's choosing, even my First Wife.
Article Six:  I will let my Second Wife and my children decide which items of my personal property, such as my boat, my golf clubs, and my great-grandma's antique jewelry, they should get. They can figure it out.
Article Seven: When each of my minor children reaches age 18, I direct that his share be then paid to him outright, regardless of his financial or emotional maturity.
Article Eight: If my Second Wife does not survive me, I direct that her share be added to my children's shares. If none of my children survive me, I direct that my home and the rest of my property go to my Second Wife, leaving nothing for my grandchildren.
Article Nine: If I am not survived by my Second Wife or any of my children, I direct the Probate Court to look for my closest blood relatives and divide my estate among them in a way which gives an equal share to them or their descendants. If no relatives are located, I direct that all of my property go to the State.
_____________________________________________________________________________________
Don't let the state of Florida draft your Will. Don't accidentally disinherit your children or grandchildren. We can help. Call us today at
(813) 514-2946 to get started on your estate plan. 
https://serranosetty.com/wp-content/uploads/2018/08/logo-08-09-2018.png
0
0
admin
https://serranosetty.com/wp-content/uploads/2018/08/logo-08-09-2018.png
admin
2018-03-30 00:00:00
2018-09-28 18:37:39
The Last Will and Testament of a Procrastinator